Why It's a Good Idea to Hold Services for Funerals and Cremations in Tara, ON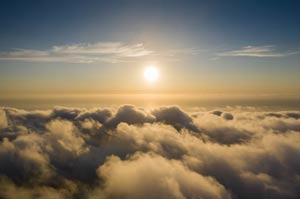 Rhody Family Funeral Home is committed to exceptional services before, during, and after a ceremony. We have been serving the families of Tara, ON and nearby areas with quality funeral and cremation services since 2009. We promise to do whatever it takes to deliver services that match your needs and desires. We have our own on-site crematory and has gone to great lengths and made significant financial commitment to ensure that your loved ones are cremated in a facility designed specifically to ensure that they are returned to you, the family, in a timely way.
We are also pleased to host corporate meetings, non-profit meetings, baptisms, baby and wedding showers, weddings, and small gatherings in our facilities. Call us today at (519) 363-2525 for more information.
Those who are reeling from a significant loss such as the death of a loved one often find themselves in the position of needing to make difficult decisions around final plans. Understanding the reasons certain services exist may help you make these decisions, especially in regards to funerals and cremations in Tara, ON. In general, all of the service options in this sector can be categorized in two ways. Services to care for the departed, and services to support those who are surviving the loss.
The care and keeping of the deceased have a certain immediacy about it. Once someone has passed away, the body immediately sets to work on the process of decomposition. This process can be slowed or temporarily delayed with refrigeration and/or embalming. The best results are achieved when these options are employed as soon as possible. Once the paperwork is in place, immediate burial is another way for the remains to be handled.
A different solution for body disposition is to have a cremation service. In a cremation procedure, the body is cleaned and dressed as the family desires. A rigid, combustible container holds the deceased remains. A secure, fireproof chamber receives the container, and intense heat consumes the contents within a few hours. All discernible fragments are collected, cooled, and ground for an even consistency. These are the cremated remains that are sometimes called ashes.
Services that are held in remembrance and honor of the dead serve in large part to support those who are grieving the loss of their loved one or friend. These services often take the format of a funeral service (with the casket in attendance), a memorial service (without the casket), or a life celebration. These events help those who are grieving by providing a sense of closure and an opportunity to remember the life of your departed. In addition, those who share your loss will often attend this event, bringing together a supportive network.
Getting the Most Out of a Funeral Home in Tara, Ontario
Holding commemorative services for a loved one should be a unique and individual expression. Consider ways to customize the services to make the most of this opportunity to say a final farewell and honor the departed. This could be done through unique musical selections and multimedia presentations with photographs, video footage, or other remembrances. Planning these services around a theme like a hobby of the deceased can also be very moving.
It is possible to combine certain service styles to have all of the options you need. For example, a life celebration can pair very well with a funeral or memorial service. A full-scale funeral and cremation in Tara, ON, is also possible for the same individual. Funerals are held prior to cremations to account for the need to have the body present at the service.
Help is Available for Those Who are Mourning Loss
Getting started on the healing path after loss is undoubtedly helped by having at least some type of honoring service, even if it is small. However, holding services and getting these things handled is only the beginning of the journey of loss. The expression of mourning, though painful to experience and witness, is part of this healing path. There is a wide range of resources and tools that can be helpful to those who are walking this road. In-person and digital support groups, articles, books, and grief counselors are all possible solutions. Help is here.
Finding the Right Funeral Home
Choosing a funeral home that can help you honorably lay your loved one to rest and support you and your grieving loved ones through this tender time is very important. So, what kinds of things could you look for to select a quality establishment? Here are some ideas:
Learn About Their Experience and History: Find out how long this establishment has been doing business in this sector. How long has it been under current ownership and management? Learn about the experience of the staff and directors to ensure that you are in capable hands. Without an option to redo these services, you need to find someone you can trust.
Seek Word of Mouth Recommendations: Who do you know who has needed these types of services in the recent past? First, find out who they worked with and how their experience was. Then, carefully read through online reviews to get an overall feel for an establishment.
Look for Pricing Transparency: Pricing should be easy to understand. Ask questions about what is included, so there are no surprises when it comes time to pay the bill.
When choosing a trusted firm for funeral and cremation service in Tara, ON, look to Rhody Family Funeral Home for competent and compassionate death care. Located at 65 4th St SW, Chesley, ON N0G 1L0, Canada, call (519) 363-2525 to discuss your needs.
Funeral Home and Cremations FAQs
Why have a funeral service?
Funerals allow us to acknowledge the loss of someone we care about. Funerals give us the opportunity to say our final goodbyes. For the living, funerals provide a sense of closure and optimism. Funerals serve as a support system for us, our friends, family, and the community as a whole. Learn more about why have a funeral service.
Should a funeral be a celebration?
A celebration of life reflects on how someone will live on in the hearts and minds of others, whether you are planning your own funeral or that of a loved one. A non-religious funeral may involve a celebration of life as well as a service and committal — the person's burial or cremation, all on the same day. Learn more about confusing celebration with partying.
What is a grief support?
A grieving support group might assist you in resuming your life. The fact that this group is led by experts, someone who has been specifically trained in assisting others in dealing with their sorrow, is important to remember. Experts that are familiar with and understand the mourning process will guide you. Learn more about grief support.