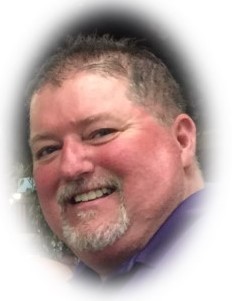 A good teacher, like a good entertainer,
First must hold his audience's attention,
then he can teach his lesson.
John Henrik Clarke
David was a people person and an excellent mentor. He loved interacting with people. In fact, it was the people that David enjoyed most about his job. He recognized the importance of everyone's contribution and never failed to show his appreciation to every-one he worked with. He was a true gentleman.
David Waddell was born on Friday August 18, 1967 in North York to Douglas Browning and Sheila Anne Mowat (McEwan) Stephen. Douglas and Sheila were married on March 24, 1962 in Scotland and had already welcomed David's older sister Fiona in 1963. It was in 1965 that the Stephen family had moved to Canada looking for work. Douglas had arrived on Canadian soil seven months prior and then Sheila and Fiona joined him. Following David's birth the family moved back to Scotland for just under a year.
After returning to Canada at the age of 3, David and his family resided in Toronto where he attended elementary school in Rexdale. He later began high school in Allenby, a small community on the outskirts of Toronto before moving with his family to Wasaga Beach. Rumour has it that David definitely did a victory lap year of high school there. Once out of school, David worked a number of jobs which included time spent at a group home, Honda and even Becker's Shoes, to name a few.
As luck would have it, in 1990 David became a Millwright Apprentice, following in his father's footsteps. He joined the Millwright's Local 2309 and worked on various jobs in the GTA area. Eventually David became a member of Millwright's Local 1592 out of Sarnia. In time, he became more and more involved in union activities, including being Union Steward, as he was very knowledgeable about union procedures. David's strength was his commitment to the concept of "Brotherhood"; standing by his union brothers and sisters and offering support and encouragement whenever he could. This was a quality that David's father Douglas instilled in him from an early age.
On a blind date in October of 1992 David was introduced to the woman he would come to love as his life partner, Ruth Ann Doughty. As the story goes, they dated for six months and then took a four year hiatus from each other. By late 1996 they were back seeing each other again. The two love birds were married on April 24, 1999 at Wesley United Church in Jarvis. The happy couple soon welcomed their daughter Heather in 2000. Heather joined her older sister Jessica and their family of four was complete. Over the coming years the family spent time in Angus, Collingwood and New Lowell before settling in Hanover in 2011.
David knew the meaning of hard work as well as the necessity of having balance in one's life. So he worked hard and played hard, primarily with his family. He loved his three girls; Ruth, Jessica and Heather and was looking forward to welcoming his future son-in-law Rob (another boy!) into their family. Of course, this did not preclude his Mom Sheila who had moved in with their family after his father's death in 2012. And who could forget his beloved furry, four-legged friends, with "Hooch" topping that list.
Being surrounded by women apparently meant that David had no choice but to like musicals. He especially liked Westside Story (because there was a fight scene) and Seven Brides for Seven Brothers, the 1954 musical, (likely because of the unrealistic dance with axes!). He did not, however, like Momma Mia! To say that David had an eclectic taste in music would not be a lie. He loved everything from Jimi Hendrix's "Hey Joe" to Camila Cabello's "Havana", from Rihanna to Dwight Yoakam (we kid you not!) to The Sugarhill Gang's 1979 single, "Rapper's Delight." Anything that had a beat was fair game for David. In actuality though, David's love of music likely came from his family. His grandfather was a talented drummer in his day and his mother loved to sing.
Seeking balance, the yin and yang of life, also meant golfing, fishing, cheering for the Toronto Maple Leafs, and enjoying holidays, especially Halloween and Christmas. He absolutely loved having people over and would work side by side with Ruth to create a very hospitable and delicious evening. Summer holidays also meant sun bathing and time on the beach! David didn't always remember to apply sunscreen though and on more than one occasion Ruth would be forced to help with the application. With a smile on her face, Ruth often remembered adding a little sand to the lotion to make the application just right!
Following NASCAR was another way David balanced his life. Going to Las Vegas and attending Richard Petty's Driving School was a definite highlight. David never forgot the exhilaration of driving a race car! Kyle Busch was David's favourite driver to watch. This is not to downplay David's love of blackjack, however. He was a really good dart player (just ask Rob!) and enjoyed a good game of euchre or cribbage. Collecting baseball caps was another passion for David. Now this may, or may not, have had anything to do with sitting in the sun so much. It did, however, definitely have something to do with giving Ruth a cap as a gift and then desperately needing to go out and buy a new one for himself!
David enjoyed watching the Food Network, Gusto, TSN and the History Channel on television. And of course, to know David was to know of his love of reading (Not!). It has been said that he read the same one book over and over again or was it that he only read the first page of his one book, over and over again? In recent years, David came to enjoy a glass of red wine. He loved any type of gummies, especially Jube Jubes ( he always saved most of the red ones for Ruth), and he loved his steak! But why go out to eat steak when he David did such an incredible job of BBQing them at home? According to David, turkey was not just for Christmas. One had to have turkey at least several times a year!
David was the champion of one liners. In fact, they were more than just one liners, they were life lessons in just a few words. "Go hard or go home" was one such phrase. "Eat before you go somewhere" was another catchy saying as one could never know what you would be fed. "If you have fight with someone don't go to your Mom because I will back you up." "Make it happen!" inevitably meant one wasn't moving fast enough. "Tree…. Apple" was yet another. You really have to ask his family about that one!
David also had an astonishing ability to do impersonations. David could mimic anyone or anything. He especially enjoyed giving a voice to their dog, Hooch! There was one particular voice he was really good at but you definitely have to ask the girls about that one! 🙂 David was the life of any party. He was charismatic and people were drawn to him often confiding in him. He loved entertaining, was loud, a great cook (Smore's and the best pizza ever!) and enjoyed hosting wine and cheese parties. Anyone who knew him would understand that this sweet, loving, dedicated, loyal and genuine man would do anything to help those around him.
In the last 3 years David found new Brotherhood in joining the Masons Forest Lodge in Chesley. It had been a wish of his father's that they attend together but sadly, it was not possible for Douglas. David was so proud to be a member of an ancient Brotherhood that embodied all of the values that he also embraced.
In 2007, he suffered a heart attack and although a large setback, David used this experience to become more empathetic when dealing with others. In the years that followed his health continued to present challenges however, David would never complain and always focused on the good things in life. Unfortunately, his declining health forced him to step away from work in the Fall of 2017 and he passed away suddenly on Monday, March 26, 2018 in his 51st year.
Beloved husband of Ruth. Loving father of Jessica Stephen and her fiance Rob Thomas of Welland and Heather Stephen at home. Cherished son of Sheila Stephen of Hanover and brother of Fiona (John) MacGillivray of Elliot Lake. David was predeceased by his father Douglas Stephen.
A Masonic Lodge service will be held at Rhody Family Funeral Home on Friday evening at 6 p.m. Friends are invited to join David's family following the service from 6:30 – 9 p.m. A Celebration of David's Life will be held at the funeral home on Saturday, April 7, 2018 at 2 p.m.
In lieu of flowers, memorial donations to the Heart & Stroke Foundation or The Lung Association would be appreciated as expressions of sympathy.